Next Chapter
2017
***********************

Sh Ch Canyonn Classic Illusion ex Sh Ch Canigou Storytime at Withiflor JW
With the Veteran classes approaching, Blondie has produced a last litter
sired by Sh Ch Canyonn Classic Illusion
Born 23.12.2016
two delightful Golden bitch puppies - it has been a gentle affair for both mother and carer !
- both destined to grace the Show Ring during the second half of 2017,
we are hoping for a great time.
Top - Withiflor Fairy Tale




Bottom - Withiflor Book Worm




both at nine weeks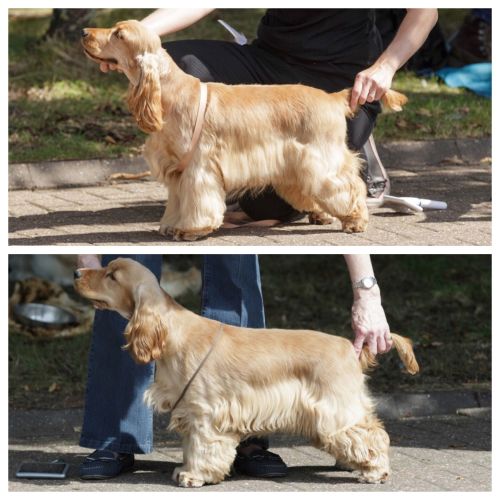 Skyla (top) and
Paris (bottom) at 8 months old
...both shaping up well...
Click HERE to return to top of page