Solids
Typical solid puppies from Withiflor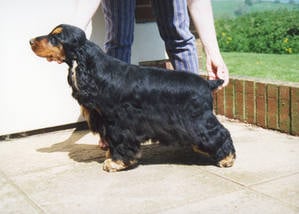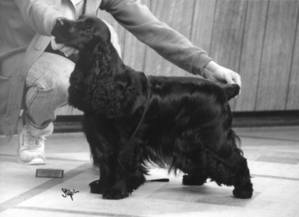 Withiel Zephyr Withiflor Touching Wood
by ShCh Quettadene Emblem x Cintillia Golden Rythm by W Squadron Ldr x W Word
winner of several Best in Show awards at General Open Show level - (by Sh Ch Asquanne's Glenfiddich)
she set me on the road and taught me much in the early days !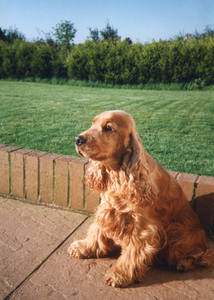 Withiflor Squadron Leader
(dob 22.06.1990)
Rowley gave many years of loyalty and devotion; he enjoyed his time in the ring, gaining a 1st in his class at Crufts under the late Mrs Patricia Shaw (Lochdene) and Best Veteran in Show at The Cocker Club during the 90's; he proved to be a good stud and features in my solid lines
Withiflor Fluff
by Sh Ch Lujesa Happy Too
ex Withiflor Fenella (by W Squadron Ldr)

Withiflor Summer Breeze (dam of W Squadron Ldr)
by Sorbrook Hot Pursuit
ex Rosalie Golden Promise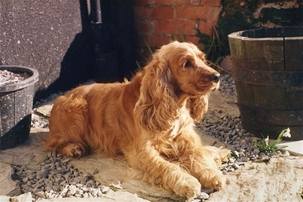 Rosalee Golden Promise (Rosie) - my first Cocker, bless her;
what a naughty girl she was - could run and swim all day !
Althought not a show dog, she gave me some good pups.....
and here we are today !
Photo by Farlap
Withiflor White Knight JW ShCm Rcc
(Sire: Sh Ch Charbonnel Warlord Dam: Withiflor White Witch - by Withiflor Touching Wood)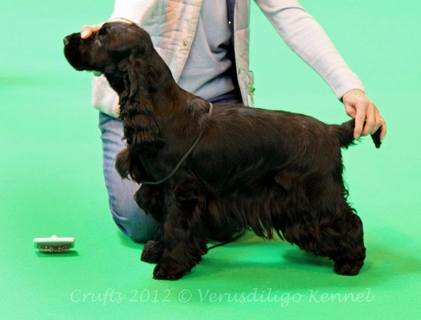 Photos by Magdalena Malkowiak
Withiflor Shiny Boots (above) and Withiflor Northern Light JW (below)
(Sire: Sh Ch Charbonnel Swedish Design Dam: Withiflor Shining - by Withiflor White Knight)
Sh Ch Canigou Story Time at Withiflor JW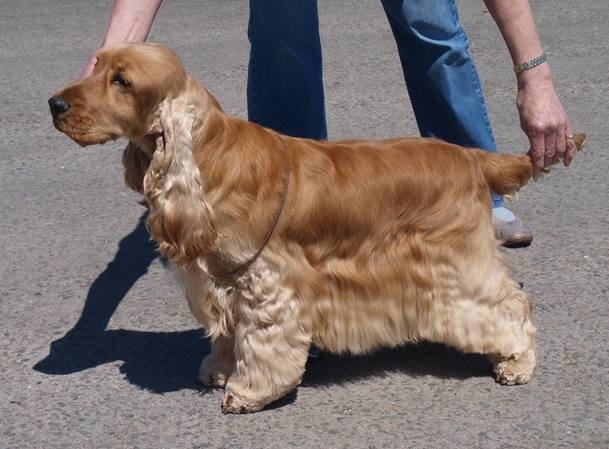 Sh Ch Withiflor Rolling Stone JW
Photo Ian Scott
Click
HERE
to return to top of page